Only 10 days left until Christmas Eve! Now is good time management and power shopping announced. So that the biscuit bake works quickly, today I have a delicious turbo recipe for you. The oatmeal biscuits with ginger are wonderfully tender and melt on the tongue. But the little delicacies have it fist thick behind the ears. With their mild spiciness, the ginger oatmeal cookies are so delicious that the cookie jar is faster empty than you can see.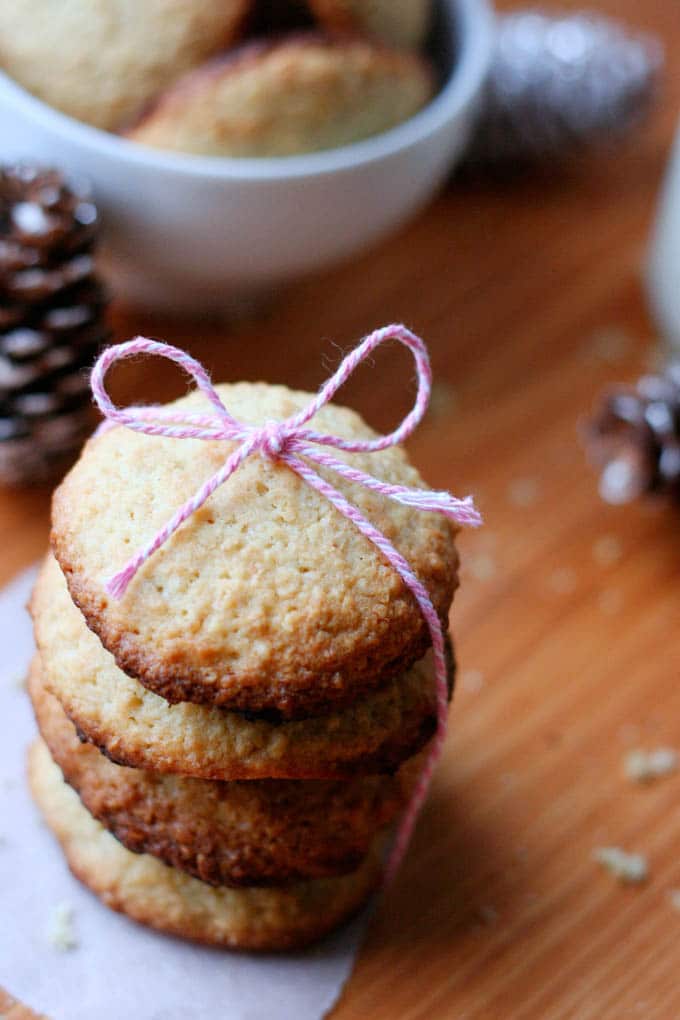 Shall I tell you by which post most of the new readers come to the cooking carousel?
The vegan English Ginger Biscuits are my Google Source Number One. Ok, you can not laugh now please. Well, a little smile is ok, at that time I was still pretty new to the blogger world. The pictures are really expandable, but the recipe is lonely, I swear. The biscuits are closely followed by the homemade chocolate with candied ginger (Mon dieu) and the superfine cinnamon rolls from puff pastry . You have to try it!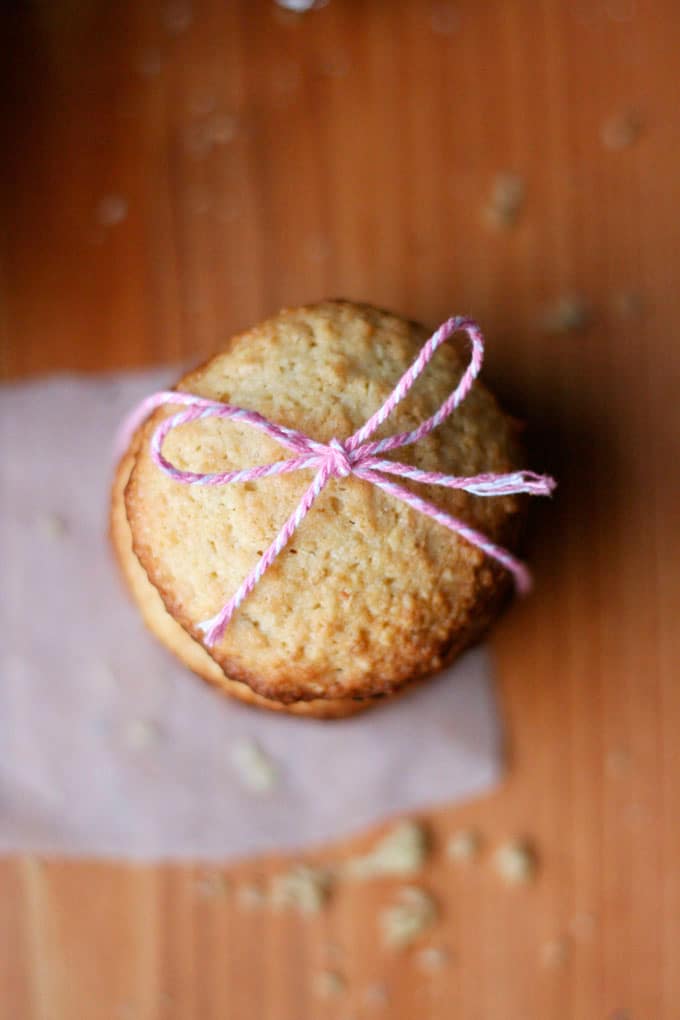 Notice what? Two out of three of my top posts contain ginger. And I love ginger! Especially good you can cheat him in the Christmas time in the delicious oatmeal cookies. You just stir a few tablespoons of ginger under the turkey dough, the oatmeal cookies with ginger are almost done.
The oatmeal biscuits with ginger are:
Soft.
Super juicy.
Gingery.
Perfect for the cookie jar.
Always first.
You tried this recipe? Then let me know! Comment, rate and do not forget to tag your photo on Instagram with #kochkarussell . Thank you, dear ones!

Print
Oatmeal biscuits with ginger
Portions : 18 Cookies
calories per serving : 145 kcal
Ingredients
120




g




Butter

120




g




Sugar or brown sugar

1




egg

1




Pinch




salt

90




g




Oatmeal

80




g


Almonds

80




g




flour

1




TL




baking powder

3-5




EL




Freshly grated ginger
Instructions
Oven Preheat to 180 degrees and cover a tin with baking paper

Mix butter, sugar and egg with a hand mixer until frothy.

Mix the remaining ingredients in a second bowl.

Gradually add to the butter mixture until you get a thick dough.

Form the dough into tablespoonfuls to make walnut-sized balls. Spread the balls on the baking paper and flatten gently. Bake

until 12 minutes until the rim turns slightly brown.
Dear Ones, have a great day, enjoy the pre-Christmas season and make yourself pretty.
Do you love oatmeal cookies too? How about ginger? And who wants to win?