This post contains advertising for Tchibo
There are recipes that I love hot and heartfelt. And yet, it takes half an eternity for them to make it onto the blog. The best example is the Buddha Bowl with roasted sweet potatoes.
Oh people, this Buddha Bowl! Creamy acvocado, crispy-spicy sweet potato cubes, rice and lime juice. Perfection on a plate, uh, in a bowl. And that's why the Buddha Bowl has never made it to the blog. I just always ate them too fast. But this time I pulled myself together (very strong, believe me!) And recorded the quick favorite recipe for you.
Ready for the recipe and a great knife test? Then you get the spoons, get set, go!
Do you know these days when you crave soulfood? Comfortably warm, crispy, hearty – that's what you need now. The catch: Comfort Food yes, but it should be light anyway. So you scratch your pizza, pasta and fat casserole mentally from your list.
Exactly on such days, I have the Buddha Bowl with roasted sweet potato flakes.
And oh YES, this baby has absolute soul-potential!
We're talking about fluffy rice with soy sauce cuddling under a blanket of crispy sweet potato pieces. On top of it's creamy avocado. After all, we can not resist anyone. Add some parsley, a few drops of lime juice and the quick and light dinner is scratched.
Any more pleasing arguments? But always!
The Buddha Bowl with Roasted Sweet Potatoes is:
Lightweight.
Crunchy.
Spicy.
In less than 45 minutes on the table.
Genuine Soulfood.
Are you really happy with your knives? I have to confess honestly: we have one or two candidates who are not very keen anymore. That's why I was so happy about the Tchibo knife test. Have three great knives put through their paces? Always here with it!
The handy utility knife I tried on the sweet potatoes. Usually I always take a really big knife for the hard sweet potatoes. All the more astonished I was, as even the hard sweet potatoes so easy to throw dice.
I tell you: These knives are a real insider tip! They are super sharp, are good in the hand (is always very important to me personally) and can be used in many ways.
The small Utility Knife is your all-round helper in the kitchen. Raw vegetables, solid fruits? No problem, the sweet potato test is the proof. Even the great chief knife convinced me. When cleaning it was so sharp that the good dishwashing brush had to leave a few hair directly. That's what I call neat!
Also the bread knife fulfills its job with flying colors. We always buy bread at the bakery. And honestly? Normally, I leave Monsieur Kochkarussell the cutting with the greatest pleasure. But for the knife test, I have of course used the bread knife extensively. What can I say: The man can be happy, from now on I do not press myself anymore.
Fancy Healthy Soulfood? Then you will love the Buddha Bowl with roasted sweet potatoes. Enjoy the fast-paced favorite recipe for a light lunch or dinner.
Print
Buddha Bowl with Roasted Sweet Potatoes
Portions : 2
calories per serving : 630 kcal
Author : Mia
Ingredients
300




g


Sweet Potatoes

2




TL




Paprika powder

3




EL




Olive oil

1




Cup




Rice

2




Cups




Water

1




Avocado

soy sauce

Salad

Parsley

1




Lime
Manuals
Oven on 200 Pre-heat degrees upper / lower heat.

Peel sweet potato and cut into cubes. Mix in a baking dish with paprika and olive oil. Season well with salt and pepper. Bake for about 30 minutes. Stir every 10 minutes.

Bring rice and water to a boil in a large saucepan. Remove the flame with the lid on and let the rice simmer.

Dice the avocado.

Pour rice into two bowls and season with soy sauce.

The sweet potato cubes are ready as soon as they are nicely crispy. Give over the rice. Add avocado cubes, salad and chopped parsley. Drizzle with lime juice and enjoy.
PS: Have a look at the Favorite Pieces for the Kitchen um! In addition to the knives, you will find many handy kitchen helpers here that will make your everyday life easier. You feel like delicious recipes to match the country kitchen? Then, look over here . I bet you will find it!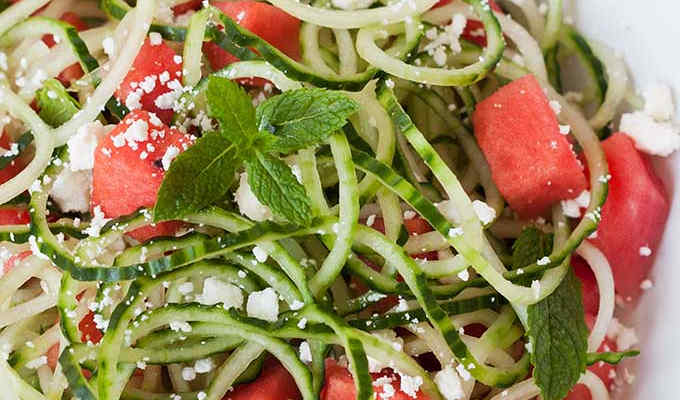 [19459076 ]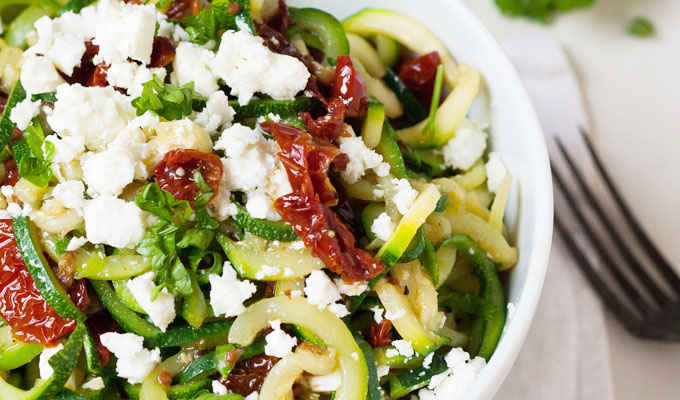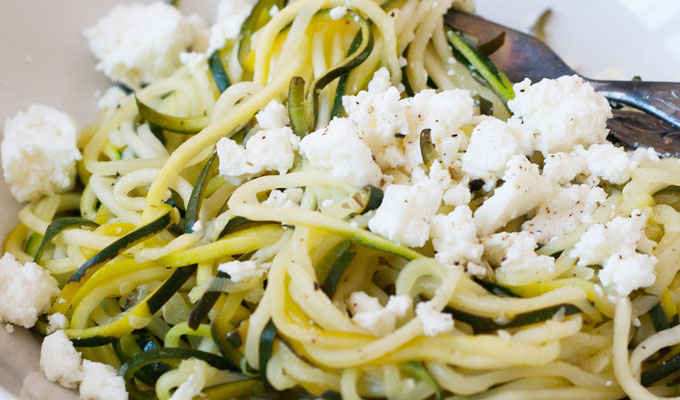 [ 19459004]

What do you value with good knives? And what do you say to my most cherished Buddha Bowl?