Crispy Bratreis? Eggs, carrots, peas, spring onions and lots of soy sauce?
I tell you, you need this hearty-spicy Bratreis Basic Recipe in your life!
Imagine coming home after a long, exhausting day. Broken. And damn hungry. Ohhh, how much you would like to be on the sofa right now. With a tasty snack. And Netflix. But stop. There was something. HUNGER!
So, in the kitchen. Lifesaver: Yesterday's cooked rice is ready. You quickly chop carrots, spring onions and garlic. While the rice sinks in front of you, you are looking for everything for a relaxed couch evening together. And then it feasts. Quite decadent on the sofa. Because you can do that. So.
Naaa, do such days seem familiar to you? Me too!
For example, when I once again confidently squeezed three lectures, a shoot, bureaucrats, grocery shopping, medical appointments and sports into one day. Then I collapse on the sofa in the evening and would prefer not to move an inch more. Stranded on the couch, so to speak.
Exactly on such days the Bratreis basic recipe is your savior!
The basic roast rice recipe is:
Fast.
Simple.
Spicy.
Perfect to prepare.
Crunchy.
Ready in 20 minutes.
Your salvation after long days.
I summarize: Party in your mouth! With crispy fried rice. These ingredients provide the special kick:
Cold Rice . Yesss, for roast rice you should use the best cooled rice. It just works better. No time to cook the rice in advance? No worries! Just place it in the fridge for 15 minutes, preferably on a baking sheet. So it is guaranteed to be extra-sneaky!
Vegetable . Now it's getting colorful! With vegetables you can really let off steam. Carrots, peppers, mushrooms, onions – Motto of the day is Enjoy ! Only condition: Peas are a must. The combination of crispy and sweet-crunchy peas you just can not miss.
Butter . Big heart for fried roasted rice in butter. Alternatively, you can also use good coconut oil.
Soy Sauce . Without soy sauce, without me! I love dear love this spicy wonder drug. So delicious and conjures up in a jiffy from boring rice a real feast. Ok, definitely for soy sauce junkies like me.
Fast, easy and damn good, you'll love the basic roast rice recipe! Enjoy the Bratreis pure or with chicken, scampis and Co.
Print
Bratreis Basic recipe – fast, easy and damn tasty
Portions : 2
calories per serving : 583 kcal
Author : Mia
Ingredients
600




g




cooked rice

2




EL




Butter

1




Garlic clove

2




large carrots

3




Eggs

100




g




Peas

4-5




EL




soy sauce

3




Spring Onions

Fish sauce to taste
Instructions
Garlic peel and finely chop. Peel carrot and cut into small cubes.

Butter in a large, heavy pan over medium heat. Increase heat slightly, add rice. Fry for 5 minutes with occasional stirring, add carrot and garlic and fry for another 2-3 minutes.

Slice the rice in a circle around the edge of the pan. Beat the eggs in the middle and stir until the egg is completely fixed.

Mix rice and scrambled eggs. Add peas and spring onions and cook for about a minute.

Season with soy sauce and fish sauce.

[19459063 ]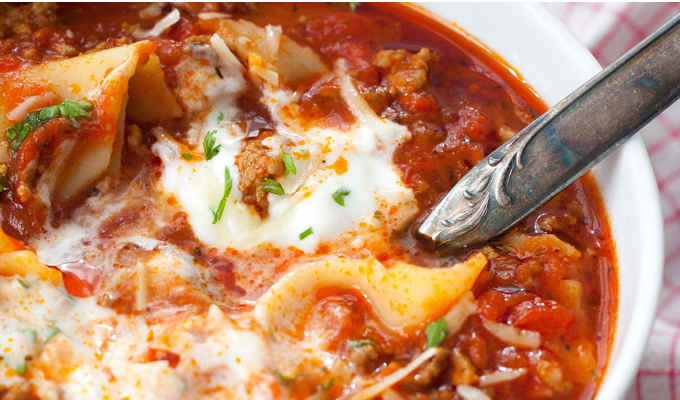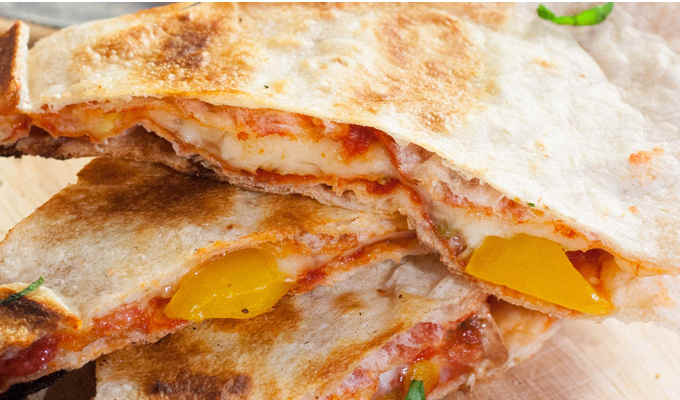 [ 19459004]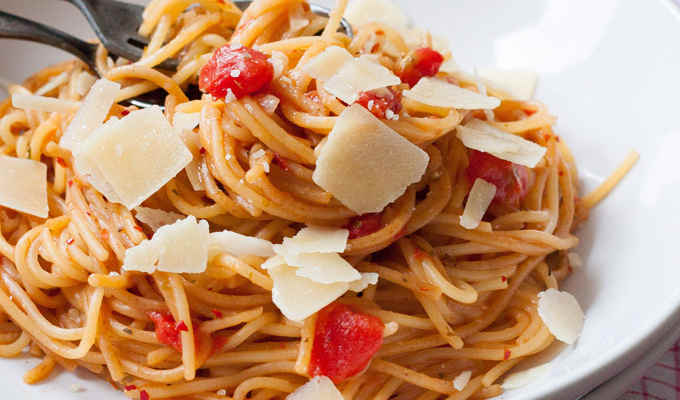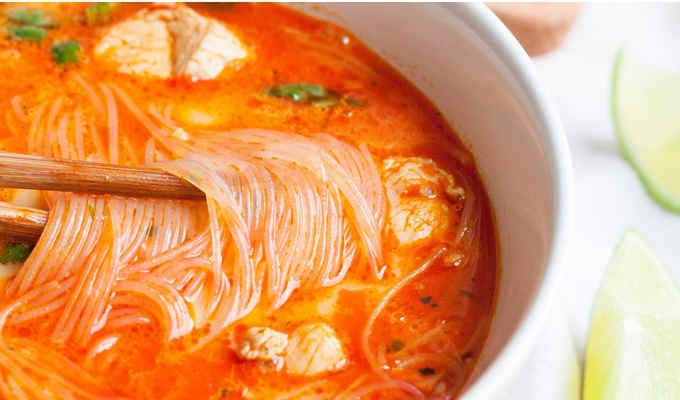 Naaa, where are the Bratreis fans ?